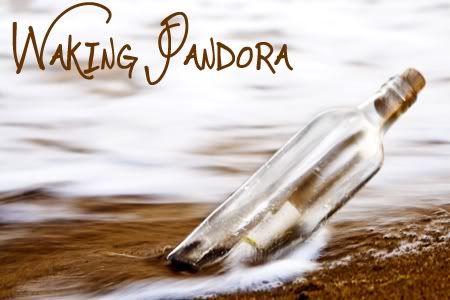 You open your eyes to darkness. The air smells stale and confined. Lifting a hand, you feel glass, smooth and curved. Instinctively, your heart beats faster. A tentative push and it rises away from you, swinging to the side. Light filters in through windows above. You blink, your eyes adjusting to the shadowed room as you try to remember what happened.
A thin layer of dust covers everything. There are no panes of glass in the windows. The virus. You remember now. They told you stasis was a precaution. Only a few weeks. A month, at best. Let them get the virus under control.
Standing beside your pod, legs shaking from disuse, you feel a sense of apprehension creeping over you. Your heart beats even faster now. A table nearby has a pile of scrolls on it and, with a sense of foreboding, you cross to find the one with your initials on it.

~~~ The year is 2100. ~~~

Waking Pandora is an AU, post-apocalyptic Harry Potter RPG based partially on the History Channel series Life after People. One hundred years after humanity is destroyed by a Muggle-made virus, people - magical and muggle - are waking up in the stasis pods that had been humanity's bid for survival.
Armed with only a small pack of things, your wits, and limited initial magical ability, you must learn to not only survive but also rebuild the world, brick by brick, and child by child. Anything is possible in Waking Pandora.
Ask yourself this: Do you want to be a vital part of an RPG that is more than just commonplace and routine? Where the world you build is literally the new world of humanity and players can participate as much as they want? Then Waking Pandora is the place for you.
Wake up to a world where Hope and the future is what you make of it.
Waking Pandora
Most Wanted:
Millicent Bulstrode, Draco Malfoy, Theodore Nott, Lisa Turpin, Dean Thomas, Justin Finch-Fletchley, Susan Bones, Lee Jordan, Su Li, Parvati Patil, Oliver Wood, Roger Davies, Adrian Pucey, Bill Weasley, Ginny Weasley and more. Original Character applications being accepted. Ask us how!
Premise | Application | Open Characters | FAQ | Rules